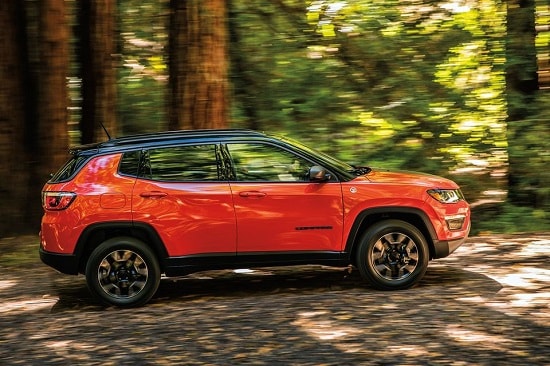 It seems the SUV has more than lapped the car when it comes to vehicle purchases in 2018. In fact, it looks like a steady lead. Car advice gurus, Edmunds, predicts the odds on someone purchasing an SUV in 2019 will be one-in-two. Topping that news, though, is the SUV at the front of the pack. Leaving everybody else in the dust is the 2018 Jeep Compass. It had a popular redesign in 2017 and it remains an affordable and fun vehicle. If you're looking for a new SUV, Oakville, Brampton and Burlington you might want to check out our Jeep Compass inventory.
USA Today put-out a list of the top six vehicles for 2018. You'll be happy to note that four of the six are SUVs:
1. Jeep Compass
· Up 106% in sales
· The most popular smaller SUV on the market
2. Tesla Model 3
· Yes, the Compass even beat out the Tesla, which had a huge surge in popularity in 2018, but it remains to be seen whether the Tesla will be as popular in 2019
3. Subaru Crosstrek
· Insiders believe its jump of 31% in sales is due to its redesign for 2018
· It's the only Subaru that was out in 2017 that posted an increase in sales
4. Honda Pilot
· The Pilot is Honda's fourth bestseller after the CR-V, Civic and Accord
· The reason for the upsurge in the Pilot is it's bigger size
5. Toyota Tacoma
· The only truck to make the Top Six
· The mid-size pick-up is popular among those who don't have the need for a full-size truck
· The hipness factor of the mid-size truck has influenced the return of the Ford Ranger and the birth of the Jeep Gladiator
6. Lincoln Navigator
· Ford's redesign is paying off big-time
· The loaded version of this big SUV is taking away customers from the Cadillac Escalade
Where is Ontario Chrysler Jeep Dodge Ram located?