New Ram 1500 TRX for sale | Toronto, Mississauga, Brampton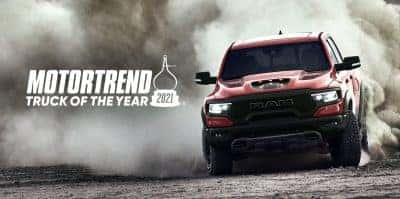 Ram TRX trucks are always available for sale now exclusively at Ontario Chrysler! Call our dealership at 905-625-8801 to find out what colours are available in stock or to order yours. 
It's Here! Now purveyors of this fine pick up truck can order or buy the Ram 1500 TRX hellcat truck.  Many TRX trucks have arrived into our dealership in Peel region, Toronto, Mississauga serving Burlington, Brampton, Barrie. Visit us to get a first magical glance of the 2022 Ram Rebel TRX when the time is upon us.
There is a lot of guesswork when it comes to speculation about new editions of vehicles and sometimes the details are cloudy. However where the New Ram Rebel TRX is concerned things are starting to get less hazy, if not more tantalizing. The pick up truck industry has had its share of amazing new contenders but this one is the one that had gotten many tongues wagging and in this case many artists producing images of prospective trucks.
Ram team have not specifically commented on the report of these details but there is certain logic to it that is no illusion. For example FCA's coveted supercharged 6.2-litre V8 engine has made at the very least 702 hp. So, when we are speculating about the new Ram Rebel TRX just think, why would they fix something that is clearly not broken? The same sources also mentioned that the eight-speed automatic will be powering a "heavy-duty" four-wheel-drive system. All things considered I think we will be looking at a pretty phenomenal vehicle.
The knowledge that Ram is planning on that is not new in itself. In 2018 the Fiat Chrysler put its 2022 Ram Rebel TRX concept into production. A report from Allpar dropped some tantalizing tid-bits on this new pick up. Their sources have informed them that the production pickup will not be designed using the 575 horsepower like the Rebel TRX concept, oh dear no. With the new Ram Rebel TRX prepare to be amazed and astonished with the expected 702 hp this beast will burn with 650 lb-ft of torque.
This performance pick up truck is packed with every single luxury, technological as well a literal comfort. This would include the 12-inch Uconnect infotainment screen and system. This means not only will this power player be the truck of the future adventurists but it will have along with it all the modern conveniences of the Uconnect software. This enables the driver to access modern connective tools, entertainment and navigation functions on the touch screen or centre stack. Each brand comes with specific graphics and functions but the core system is the same in every version of the Uconnect technology. Meaning it will always be straight-forward, relatively easy to use and look great. This makes the software one of the favourite infotainments systems on the market according to Digital Trends website.