Celebrate Diwali RazzMatazz in Mississauga with Ontario Chrysler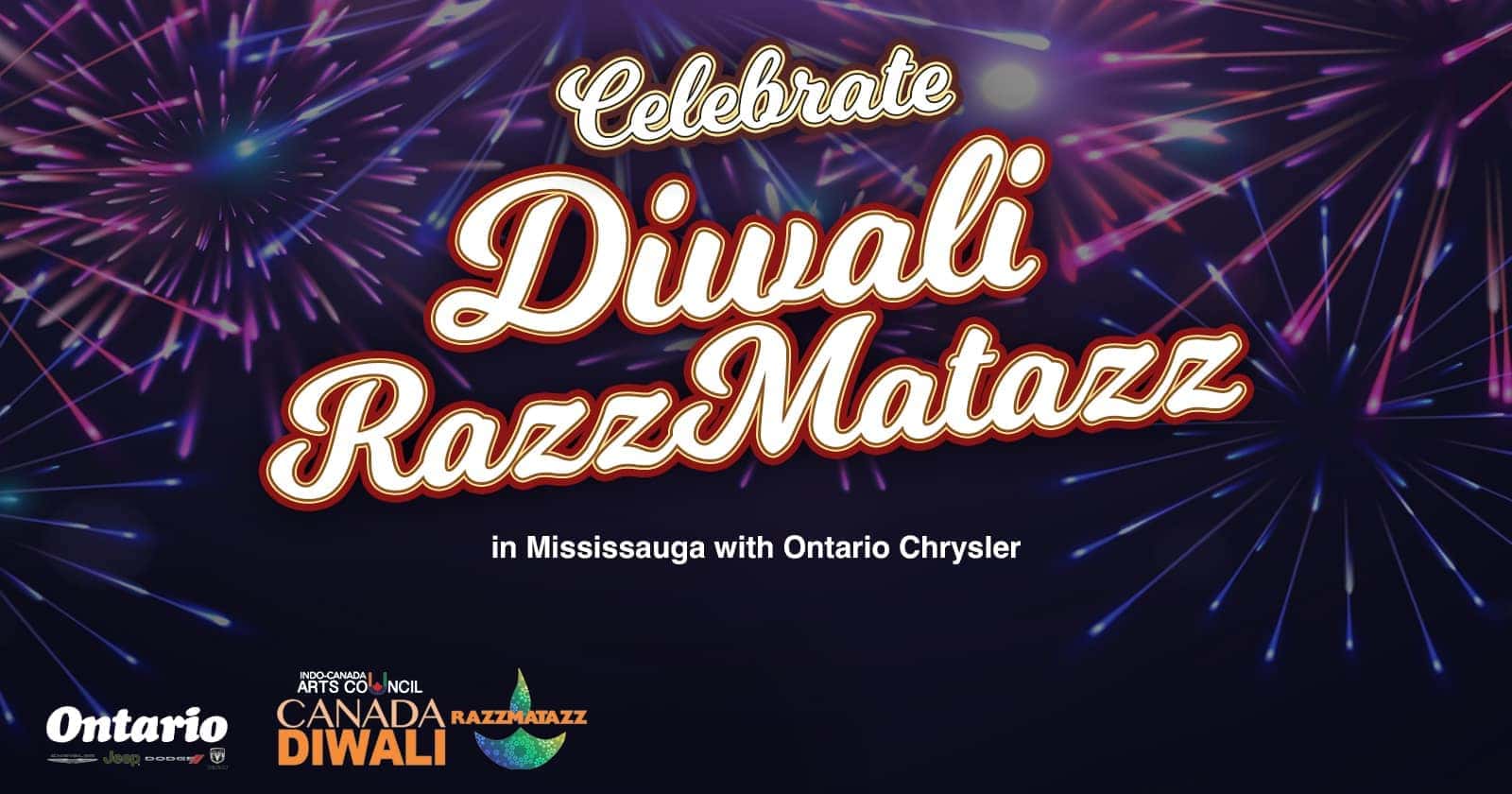 Mississauga is home to many residents who celebrate Diwali and is proud of its inclusive and diverse community. Symbolizing the spiritual victory of light over darkness, Diwali is a celebration shared by many faiths and facilitates connections and the spreading of peace and prosperity. The Diwali RazzMatazz events taking place in Mississauga on October 8th & 9th, 2022, will provide a joyous environment for the whole family through sharing of performances, food, music and family-friendly fun.
While you're in Mississauga celebrating Diwali RazzMatazz, be sure to stop in at Ontario Chrysler to keep the celebrations and savings going. For the month of October, Ontario Chrysler is offering promotions to help make finding your next Jeep Wrangler for sale or Ram 1500 for sale easier. Contact us today or apply for auto financing online and get into the car of your dreams this month.
Canada Diwali RazMatazz 2022 Promotions
Up to $10,000 in Rebates on New Ram 1500 – unlock the best savings on Canada's most loved truck at Ontario Chrysler. With up to $10,000 in rebates for the new Ram 1500, you'll get into the truck of your dreams at the best possible price. Contact a member of our sales team to learn how to get your rebate.
0% Financing on Select 2022 Ram 1500 – there's no better feeling than getting 0% financing on your next new Ram 1500 truck. Visit Ontario Chrysler today and learn more about which 2022 Ram 1500 trucks for sale are eligible for 0% financing and get the best rate possible.
Up to $4500 in Rebates on New Durango – the Dodge Durango is made for those who love a seriously powerful and cool SUV. Unlock the best savings on your family-friendly, new Dodge Durango for sale at Ontario Chrysler. Contact us today to learn more about how you can get up to $4500 in rebates.
Sell Your Used Car to Us – trade in your old vehicle when buying your new one or sell your car for cash at Ontario Chrysler. We'll buy your car even if you are looking to buy one from us. Contact us today to learn more about how to sell your car for cash Toronto, Mississauga, and Brampton-wide at Ontario Chrysler.
At Ontario Chrysler, we are proud to be a member of Mississauga's vibrant community. We look forward to celebrating Diwali with our customers and strive to bring the best experience when looking for the next vehicle. Visit us today and see why we are the Dodge, Jeep, Ram and Chrysler dealership Mississauga residents depend on.