Electric Hybrid Ram Trucks for Sale in 2024 | Toronto, Mississauga, Brampton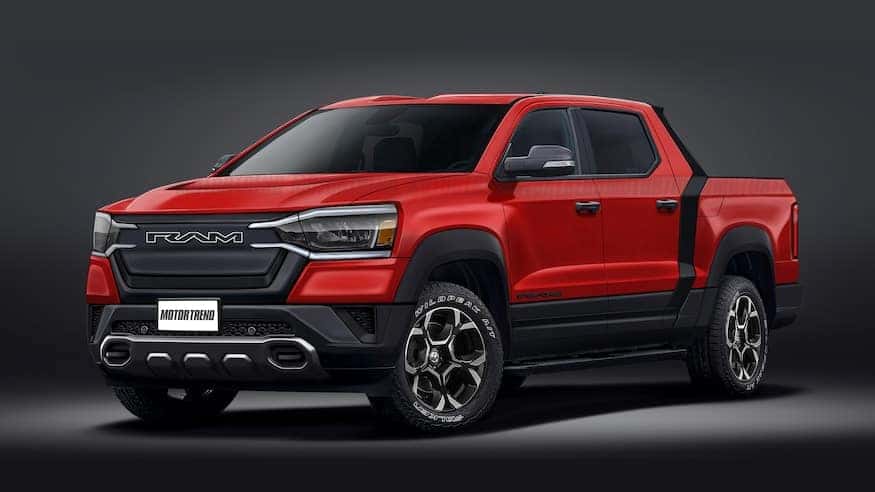 If you've ever had doubts that an electric truck could do the job of a gas-based pickup, Ram is about to change your mind. Arriving in 2024, Rams' first electric truck is set to make waves within the electric vehicle industry and is sure to be the truck you'll want to get your hands on. At Ontario Chrysler, we are excited about the arrival of this future-forward truck and look forward to helping you become one of the first to own one.
You'll find the electric Ram truck for sale in Mississauga at Ontario Chrysler, the Ram dealership Toronto, Mississauga, and Brampton depend on. We know you're just as excited about the arrival of EV vehicles as we are. In this post, we outline what you'll want to know about the exceptional new Ram EV truck. Get on our waitlist now and don't miss your chance to make the best electric truck on the market yours.
Features of the 2024 Ram 1500 EV Truck
Full details of the 2024 Ram 1500 EV have yet to be released, though what we do know about this truck is sure to please. Though a fully electric version is something many are excited about, others may be weary of range limitations or towing capacity. For this reason, a key feature of the new Ram 1500 EV trucks will be that a PHEV powertrain option will be available. Ram knows one size doesn't fit all when it comes to work trucks, so flexibility in knowing what is right for you is always a priority.
The Ram 1500 EV will also offer fast charging to help keep you on the go. Though specifics of how fast it will charge and how far it will take you are not yet available, you can know it's going to be great. Ram has been taking their time to make the best EV truck on the market. You'll look forward to an EV Ram truck that outperforms its competitors when it comes to range, towing, payload, and charge time.
What Will the 2024 Ram 1500 EV Cost?
The price of the 2024 Ram 1500 EV truck has yet to be announced. If you are looking to budget for one, you may wish to look to competitor models to get an idea of the cost. The Ram 1500 EV will go beyond what others can offer and is sure to be worth every penny. Consider applying for Ram financing online to see what you may qualify for and be prepared to jump on your chance to own one.
Where Can I Get the 2024 Ram 1500 EV?
When it's time to get into a 2024 Ram 1500 EV, the experts at Ontario Chrysler are your best bet. We have access to the most exclusive and sought-after Ram trucks and will have EV Rams available. Connect with a member of our team today to learn more about our selection of in-stock Ram 1500s and learn how you can get the truck of your dreams at Ontario Chrysler.