Stellantis and Amazon, reimagining a greener, tech-forward future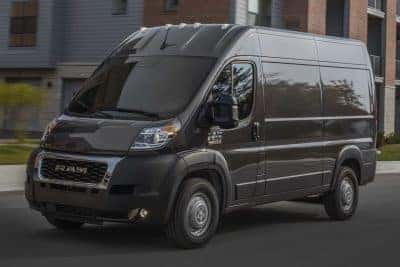 There is no doubt that electric vehicles are the way of the future. Though friendly to the planet, there have been many barriers to achieving widespread uptake of electric and hybrid-electric vehicles. Amazon and Stellantis understand that it takes commitment from the largest players to make change and have collaborated to create big things starting in 2023.
Amazon is set to become the first commercial customer for the Ram ProMaster battery-electric vehicle. 100,000 vehicles will be making their way to Amazon by 2030 paving the way for greener vehicles to take on their day-to-day operations. The Ram ProMaster has always been the preferred cargo van option for commercial use and its move to battery-electric is an exciting shift that consumers and corporations have been waiting for.
Stellantis has also announced that Amazon will be working with Stellantis to design the SmartCockpit software for its vehicles starting in 2024. This exciting news means that Stellantis customers can look forward to the tech-forward features and Alexa integration in their vehicles. Additionally, Stellantis will be moving its vehicle data pipeline to a cloud-based system with Amazon becoming its preferred vendor for this system.
Exciting changes are coming and when it's time to get your new electric vehicle, you're going to want to be connected with the Chrysler, Jeep, Dodge, and Ram dealership that gains you access to the most exclusive inventory. At Ontario Chrysler, we are proud to have the Jeep Wrangler 4xe in stock and are sure to have the most exclusive vehicles when they arrive. Get in touch with us today to learn more about how the Ram ProMaster can transform your fleet or find a hybrid-electric vehicle that helps you be greener. We are your top choice dealership for all the exciting things coming to Chrysler, Jeep, Dodge and Ram.